The problem we solve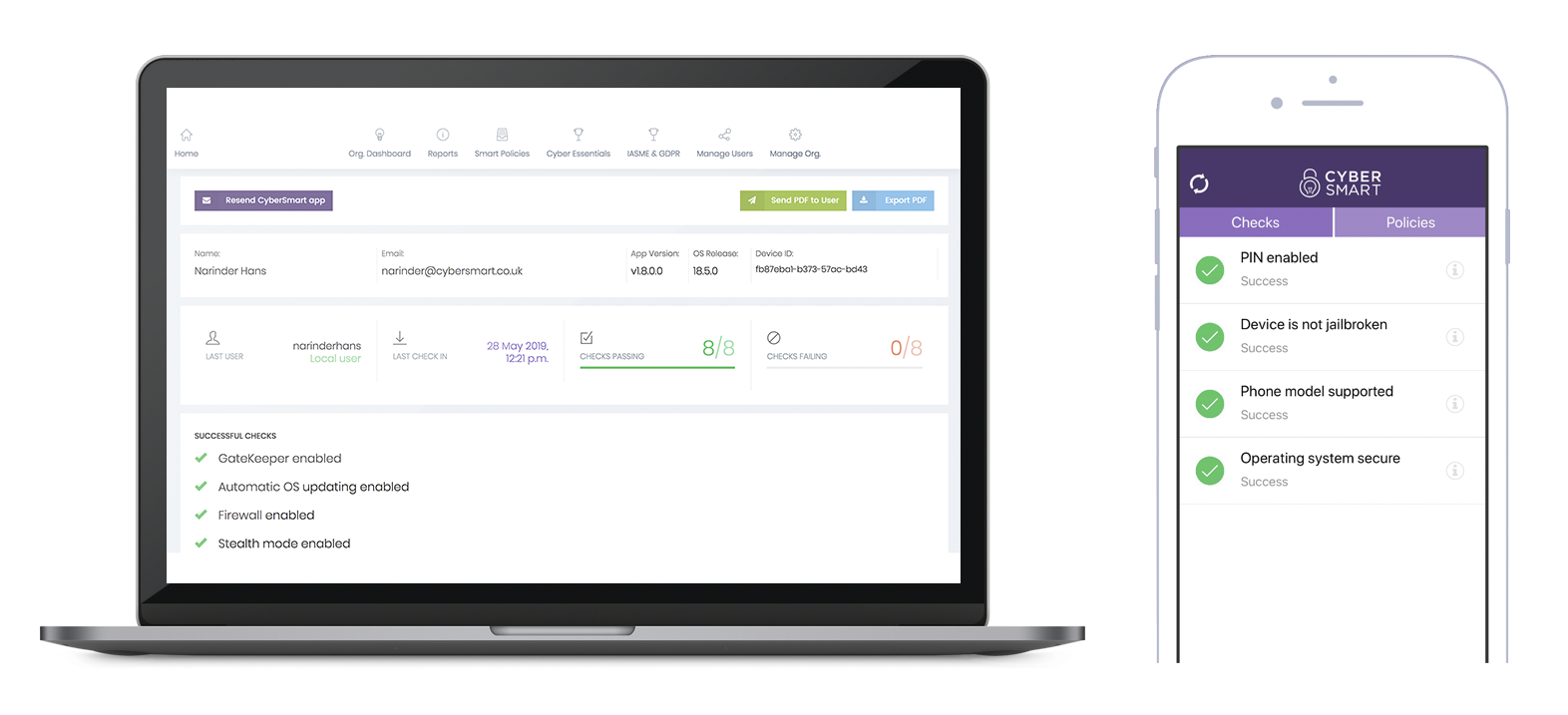 CyberSmart is the new way to achieve Cyber Essentials, the foundational Government certification that demonstrates a business has addressed the most common cyber risks. 
CyberSmart provides a unique approach to automating security and compliance with Government standards in order to thwart over 99% of cyber incidents (University of Lancaster research). With its central dashboard, desktop and mobile apps, it reduces the Cyber Essentials certification time from months to hours. It checks, fixes and monitors compliance 24/7, ensuring continued protection. CyberSmart can help mitigate the financial effects and reputational damage of a cyber breach. 
With CyberSmart, organisations can get certified today without needing to engage expensive consultants or adding additional in-house resource.
Why CyberSmart?
We're on a mission to protect and empower SMEs.
Before building CyberSmart, our team ran a cybersecurity practice based in London. As consultants, we noticed that a lot of companies needed to secure themselves and achieve information security standards, but ultimately found the process too complicated or were limited by financial or human resources.
We believe that every organisation should be able to comply with recognised standards and protect their data and infrastructure. We build technology to make security and compliance accessible.