Tools and services to help benchmark resilience, measure progress, and connect with businesses and organisations. 
Please also refer to our Knowledge Hub, a library of resilience guides and resources. 
Resilience First is delighted to present its groundbreaking, Resilience Self-Assessment Tool, which will mark a step change in enhancing organisational resilience.
Developed with support from leading experts Arup and EY, the tool looks holistically at all aspects that drive organisational resilience best practice on these topics:
People
Place
Process
Performance
Preparation
The Resilience Self-Assessment Tool, available exclusively for Resilience First's members, will enable you to:
Understand your current organisational resilience status
Identify areas of strengths and for improvement
Ensure Resilience First's programme meets your resilience needs
Track your organisational resilience ranking on an annual basis
Benchmark your position against your industry peers
To explore how it works, please click here.
To discover the full benefits of Resilience First's membership, please click here.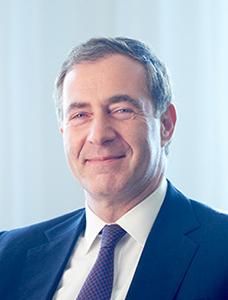 Simon Collins, Former Chair, Resilience First
'As resilience becomes a recognised priority, I recommend our members to embrace this new Resilience First self-assessment tool which will allow you to understand better your organisation's resilience capacity as well as identify areas for improvement.  In the long term, we plan to create an accreditation scheme for resilience.'
Heather Rosenberg, Americas Resilience Skills Leader, Arup
'Resilience is not just about physical assets. The ability of organizations to have a clear picture of their operations and clear frameworks for making decisions is essential. Organizations that can see the big picture and learn from experience will be most ready to adapt to the future. Resilience First is a key partner on this journey.'
Dr. Paul Robertson, UKI Resilience Lead, EY
'Understanding resilience exposures is a crucial first step in building a more capable, future-ready, organisation. Working with Resilience First to co-create this assessment has reaffirmed our commitment to supporting all organisations on their resilience journey.'
Fire Protection Association's Blind Spot Calculator
As part of the Fire Protection Association Know Your Building campaign, the FPA has created the Fire Risk Blind Spot Calculator to help you identify the gaps in your fire safety awareness, and as a result, help raise standards across the UK. The calculator will evaluate four key areas:
 
Building knowledge
Fire protection systems
Training and competency
Organisational resilience
It takes just 5-10 minutes to complete and based on your results, we will provide you with personalised scores and resources to further build your knowledge.
By completing the calculator, your individual scores will not be shared and will be anonymised in future analysis. Read our privacy policy here.
CyberSmart helps with Cyber Essentials
CyberSmart is the new way to achieve Cyber Essentials, the foundational Government certification that demonstrates a business has addressed the most common cyber risks. 

CyberSmart provides a unique approach to automating security and compliance with Government standards in order to thwart over 99% of cyber incidents (University of Lancaster research). With its central dashboard, desktop and mobile apps, it reduces the Cyber Essentials certification time from months to hours. It checks, fixes and monitors compliance 24/7, ensuring continued protection. CyberSmart can help mitigate the financial effects and reputational damage of a cyber breach. 

With CyberSmart, organisations can get certified today without needing to engage expensive consultants or adding additional in-house resource.